Nao in the North-West: inside Brittany's surfing scene
François Le Naoures is a young Breton photographer in love with the ocean, capturing in beautiful cold colour shots the unique light of this relatively uncharted French surf territory. His nickname 'Nao' or 'nine' in Celt, also happens to refer to the 9 historical lands that make up Brittany.
As the most westerly point in France, Brittany gets hit by regular Atlantic swells along its intricate coastline, offering surf spots for all wind and wave directions. Yet it is often ignored as a surfing destination: cold, windy, under-documented, as many arguments turning away intermediate surfers in search of easy access waves. Just as well for local Breton riders, who nonetheless see increasing numbers of landlocked French surfers in the lineup, who rediscover their childhood holiday destination as a new grown-up playground.
François grew up in the Tregor country in Perros-Guirec, where watersports are very popular and fishing is still a way of life. François practiced sailing, surfing, bodyboarding and completed a deckhand training in 2017, which allowed him to go scallop fishing in Saint Brieuc and trawl fishing on the Irish Sea. "I've always been fascinated by the relationship between man and sea. With a passion for sea photography, shooting surfing was an obvious progression".
After his childhood friend turned European longboard and SUP champion, François seized the opportunity: "after being lucky enough to travel for my studies and my job (from the US to Spain via Tahiti), I came back to Perros. I got back in touch with Alexis (Deniel) who now runs a surf school. He asked me to do a couple of shots for his sponsors, and everything started from there. At the surf school, I did a series called 'SURFace', with kids wiping out. I thought it was interesting to shoot the other side of surfing, the learning phase, the falls... that's also surfing! I chose black and white for this series as I find that it captures the moment without unnecessary ornaments. The eye goes straight to what is essential: with only two colours the eye is not distracted by anything else and it's easier to connect to the subject."
Shooting predominantly at his local spot of Trestraou, François soon progressed to water photography and is learning fast what it really takes. "I got a water housing from Aquatech with my Canon 70D and a 50mm f/1.4 lens. I also have a GoPro Hero5 which I mounted on the casing. In Trestraou, access is easy but placement is difficult as the wave closes fast. I still have a lot to learn from other spots. I also have to work on my conditioning. I am not sure if people realise the level of fitness required to be a water photographer, as well as the ability to read waves, swim with heavy equipment against currents, have good lung capacity and anticipate surfers at all times as accidents happen very quickly."
François never tires of what Brittany has on offer: "we have an endless playground with a varied coastline, endless changes in weather and light... Even when I go back to the same spot, I know I will never have the same image: the sea is unpredictable and that is really inspiring. Adapting to the elements is also an exciting discipline to learn to master as a photographer."
The local scene is now really bursting with talent, slowly catching up with the established rivals of the South West and François gushes about his county- fellows. "I follow a lot of Bretons in the surfing scene: local friends Alexis Deniel and Gaspard Larsonneur, the guys from Lost in the Swell who do an incredible job and shortboarder Ian Fontaine. As for photographers, Valentin Figueras does an amazing work, as do Ronan Gladu, Martin Viezzer and Laurent Nevarez."
François is now taking his passion for surfing to the next level and opened a concept store with his friend Alexis, the Perroz Sea Side. If you'd like to get a taste of Breton surfing and cakes while learning everything about the best local spots, drop by and say hi! from us!
Follow Nao on Instagram
Visit Perroz Sea Side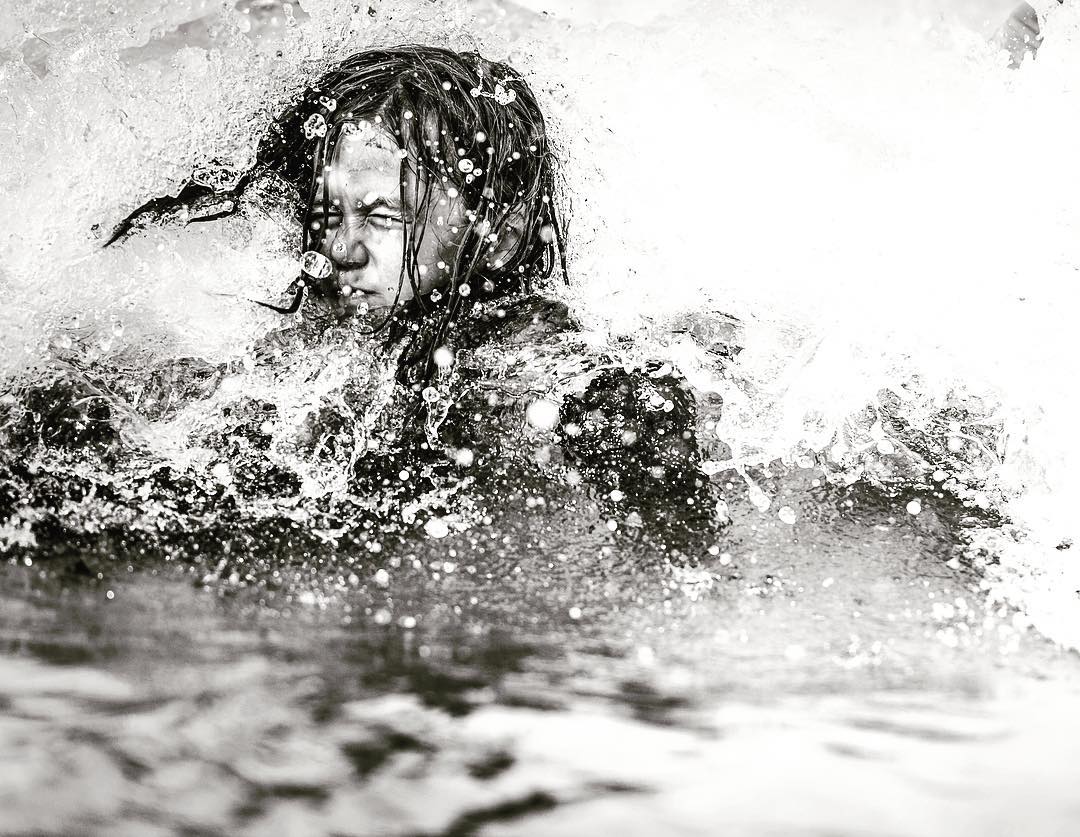 laurence b
Chief Storyteller at Swellbound